Historic Grand Prix Cars Association (HGPCA)
Historic Grand Prix Cars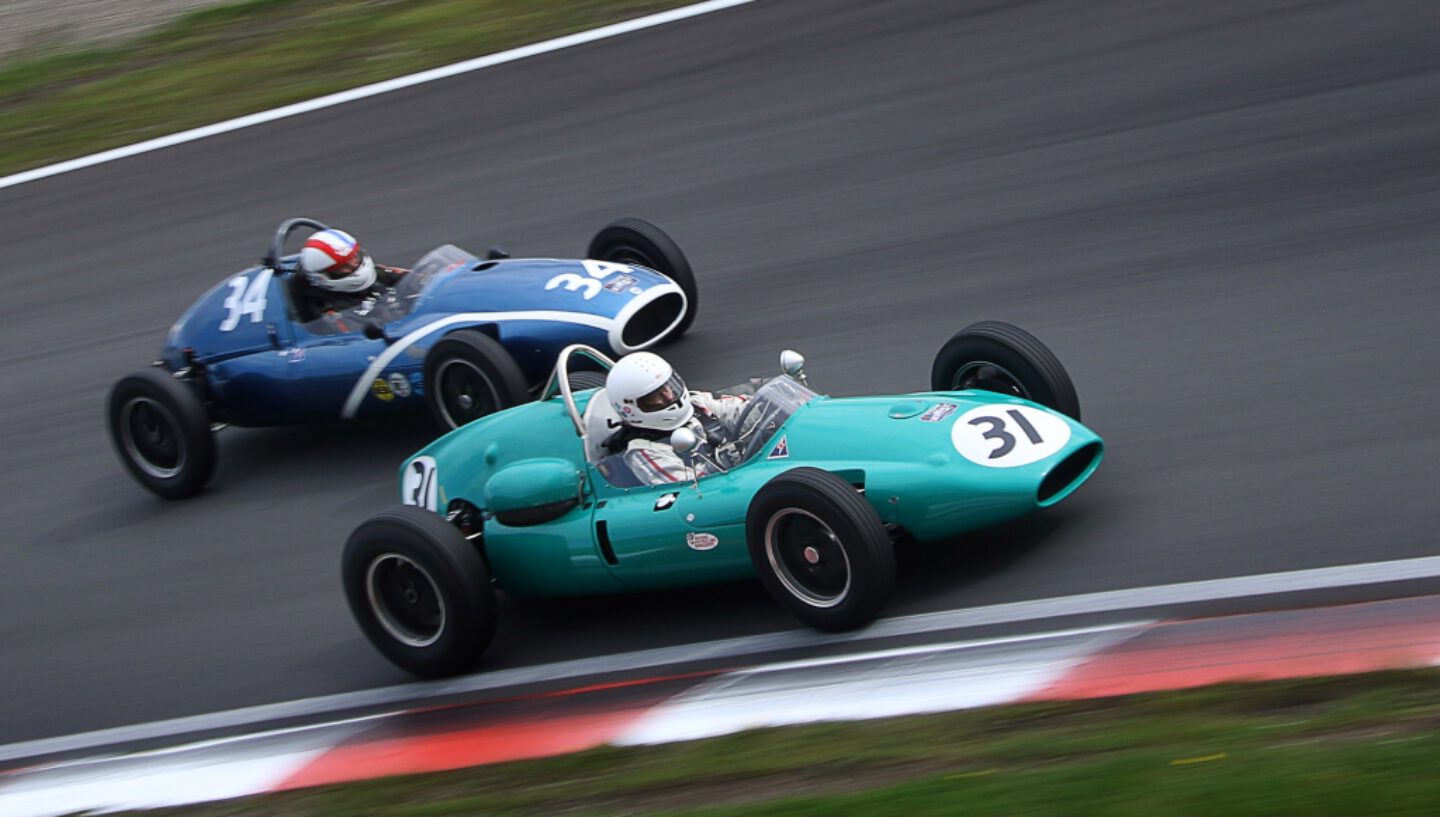 Preserving the heritage of the titanic machines and their courageous drivers.
Historic Grand Prix Cars
The Historic Grand Prix Cars Association guarantees cars from the early years of Formula 1 up to and including 1965. Cars from legendary manufacturers such as Cooper, Brabham, Lotus, HWM and Aston Martin are on the grid.
Click on the button below for the whole list of cars that will participate in 2023