About HGP
About the Historic Grand Prix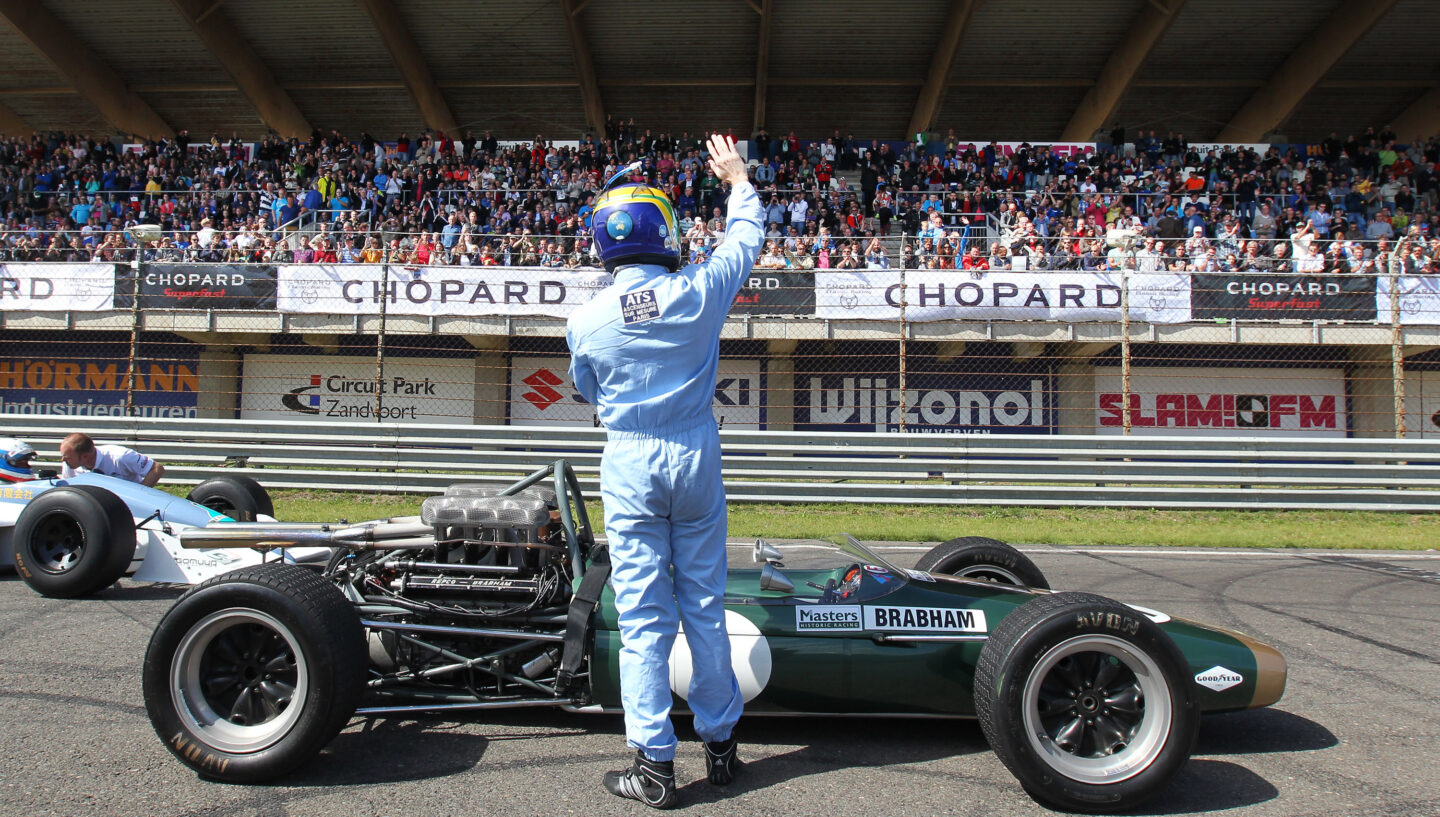 The highlights of the Historic Grand Prix at CM.com Circuit Zandvoort will include a full FIA line-up, all five Masters Historic Racing grids and no less than 40 years of Formula 3 history.
About the Historic Grand Prix
As in previous years, the FIA has warmed to Zandvoort like no other place, since for the third consecutive time the dune circuit will play host to the FIA Historic Formula 3 European Cup, the one-off competition for F3 cars ranging from 1971 to 1984. Added to that are rounds of the FIA Masters Historic Formula One Championship and the FIA Masters Historic Sports Car Championship, both traditionally at the heart of the three-day programme.
Supporting the FIA Masters Historic Formula One Championship, a wide range of lower formula series will be pushed into action at the Historic Grand Prix. Historic Formula 2 – a crowd favourite in 2019 with a record entry – will be back for more, while by popular demand two F3 championships are making a welcome return. In addition to the 500cc F3s from the forties and fifties returning to Zandvoort, the late-sixties 1000cc 'screamers' will be back on the programme. This means that Zandvoort will have no less than four decades of Formula 3 on display during its Historic Grand Prix weekend.
Meanwhile, it won't have escaped anyone's attention that Holland's largest historic motorsport event will be held at the newly upgraded Zandvoort circuit for the very first time. This is why Masters Historic Racing is now also bringing its Aston Martin Masters Endurance Legends to Zandvoort, with the result that Dutch fans will finally be able to enjoy the sight and sound of Le Mans, ELMS and ALMS prototypes and GTs from 1990 to 2015 attacking the sweeps through the dunes. The drivers in charge of these extremely fast machines from recent history will be happy to provide an exciting link with today's motorsport.
Masters Historic Racing and event co-organiser HARC will together be responsible for supplying an abundance of historic GT's and touring cars to three very healthy grids. While Masters will take care of the pre-66 GTs and touring cars with Masters Gentlemen Drivers and Masters Pre-66 Touring Cars, the HARC will present its 1966-'81 Dutch championship.
RaceXpress
"Screaming 12 cylinders, screaming turbos and roaring V8 engines. A starting grid with divergent differences is actually unthinkable, but during the Historic Grand Prix on Circuit Zandvoort it became reality."

RaceXpress
Motorsport blog
Meet our partners