F2 spectacle at CM.com Circuit Zandvoort
Historic Formula 2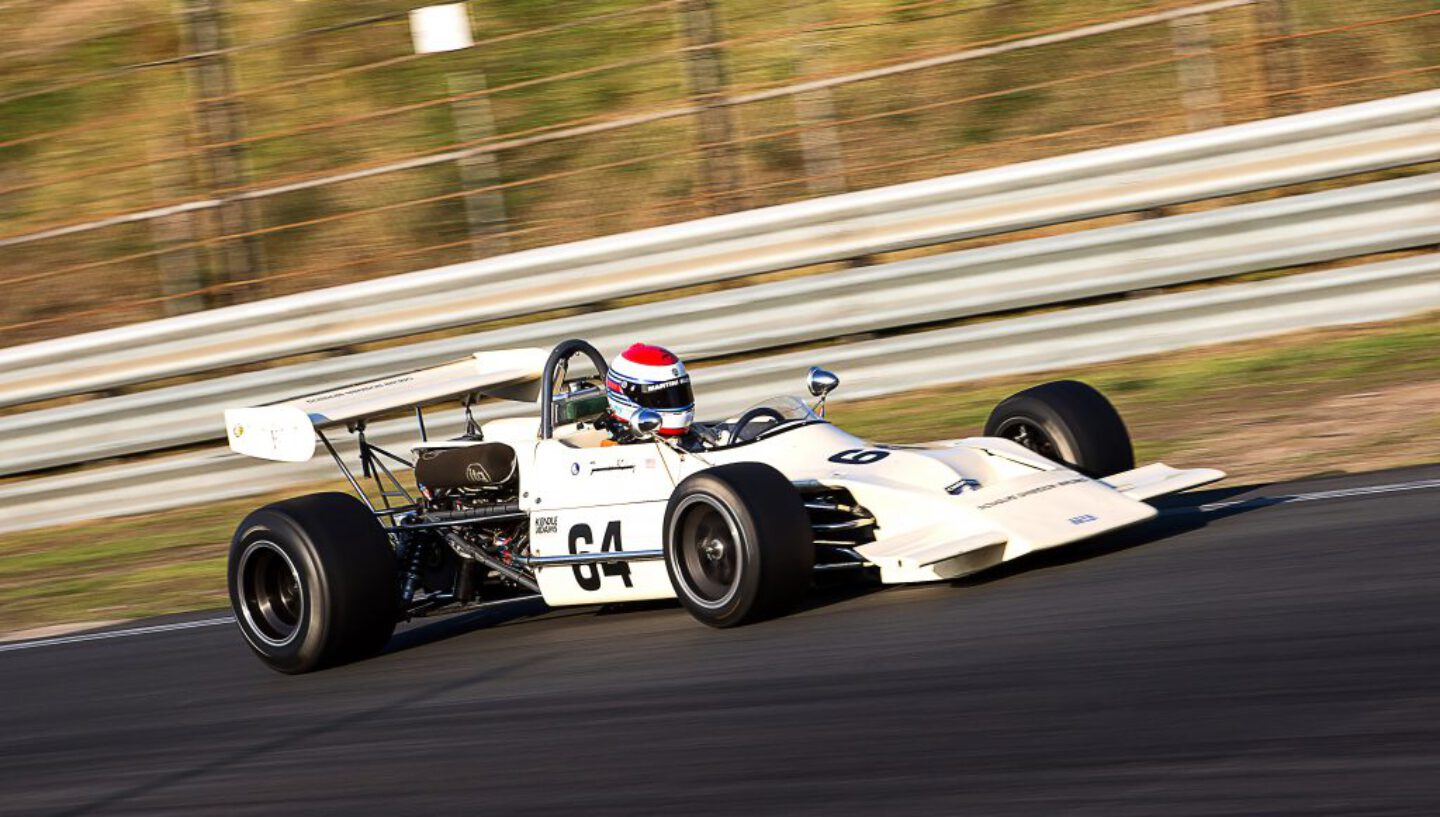 Historic Formula 2 spectacle at Historic Grand Prix Zandvoort.
Historic Formula 2
Exciting battles for podium positions are guaranteed between the drivers piloting Formula 2 and Formula Atlantic cars from the era 1967 – 1978. Visit CM.com Circuit Zandvoort on  July 16, 17 and 18 to enjoy the former premier stepping-stone to Formula 1.
The Historic Formula 2 racing series formed a prominent role to prepare up and coming drivers for Formula 1. Clinching the European Formula 2 title was almost a guarantee to race in the pinnacle of motorsport afterwards. Drivers like Jacky Ickx, Clay Regazzoni, Jacques Laffite and René Arnoux are proof of that. Also Formula 1 champions Niki Lauda and Keke Rosberg laid their career's foundation in Formula 2. 
Regular visitors of the Historic Grand Prix Zandvoort look forward to the races. One of Historic Formula 2's most exciting moments was the battle for the win in race two during the 2013 event. The first three drivers passed the chequered flag within 0,4 seconds! That was just after experiencing the thrills of the race one victory of Nick Fleming who've had a margin of 0,3 seconds.
The vehicles competing in the Historic Formula 2 are fast. For example, Darwin Smith, Historic F2 winner in 2019, came just three seconds short to the fastest time set by a Formula 1 car in the FIA Masters Historic Formula One Championship.
Meet our partners