Celebrating Formula One History from 1966 to 1985!
Masters Historic Formula One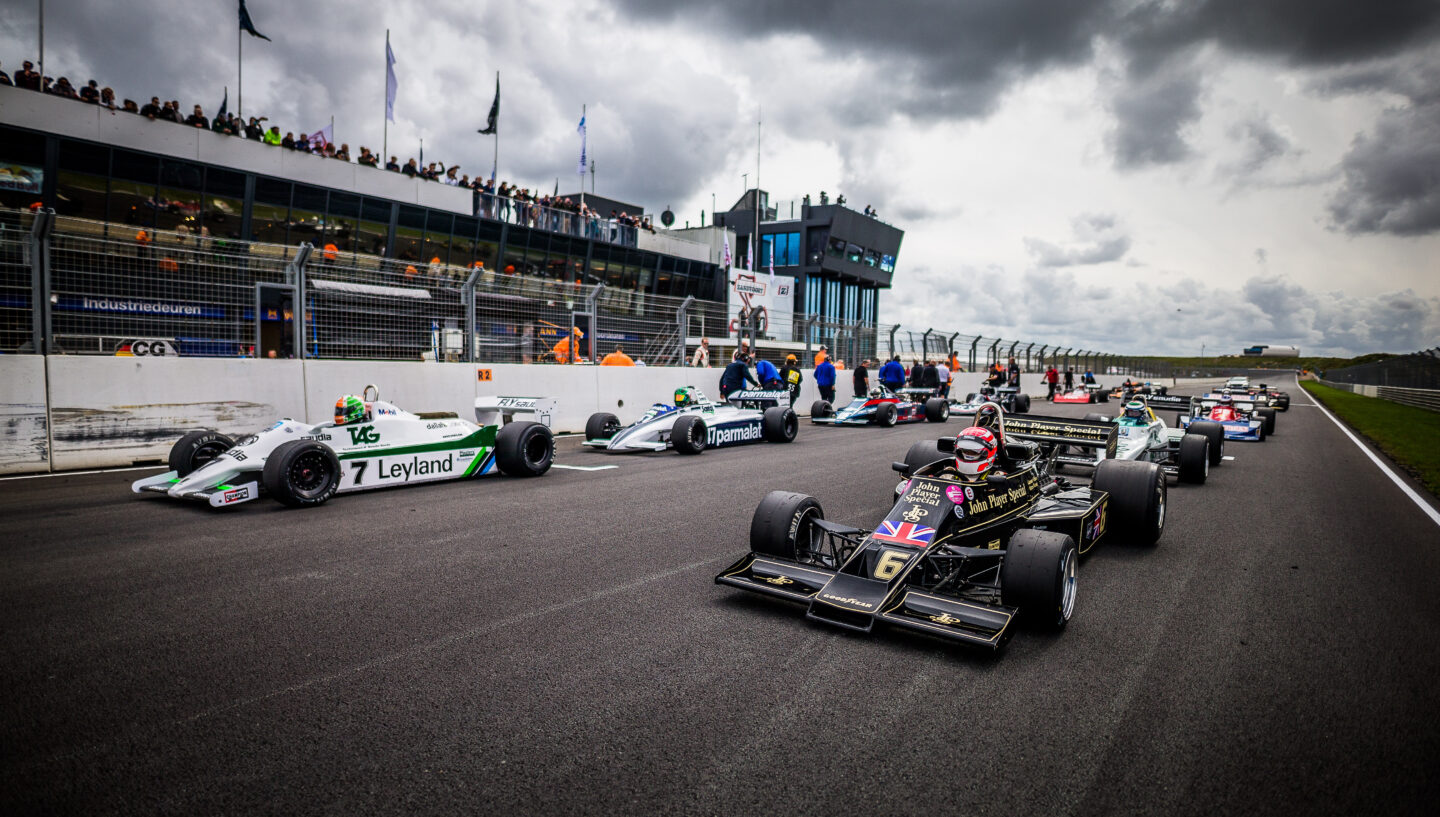 The FIA Masters Historic Formula One Championship is a championship that has old Formula One cars from "the golden era", which caters for 3-litre engine Formula 1 cars from 1966 to 1985. 
Masters Historic Formula One
Most of the Formula 1 cars in the Masters Historic Formula One series still have their original sponsor colors. The class is therefore a feast of recognition for the real Formula 1 fans. For example, in previous editions, the black gold John Player Special Lotuses and the then very successful Saudia / TAG Williams came into action. In the Formula 1 field we also regularly see legendary brands such as Tyrrell, Brabham, March and Arrows. Most cars are equipped with the famous and successful Ford Cosworth three-liter Formula 1 engine.
In the period 1952 to 1985, CM.com Circuit Zandvoort was the scene of a Formula 1 Grand Prix no less than 30 times. Partly for this reason, the circuit along the coast still has a magical name in international motorsport. The participants are therefore eager to revive old times with their Formula 1 cars during the 2021 Historic Grand Prix!
Meet our partners