The battle between the historic Formula 3 cars
FIA Historic Formula 3 European Cup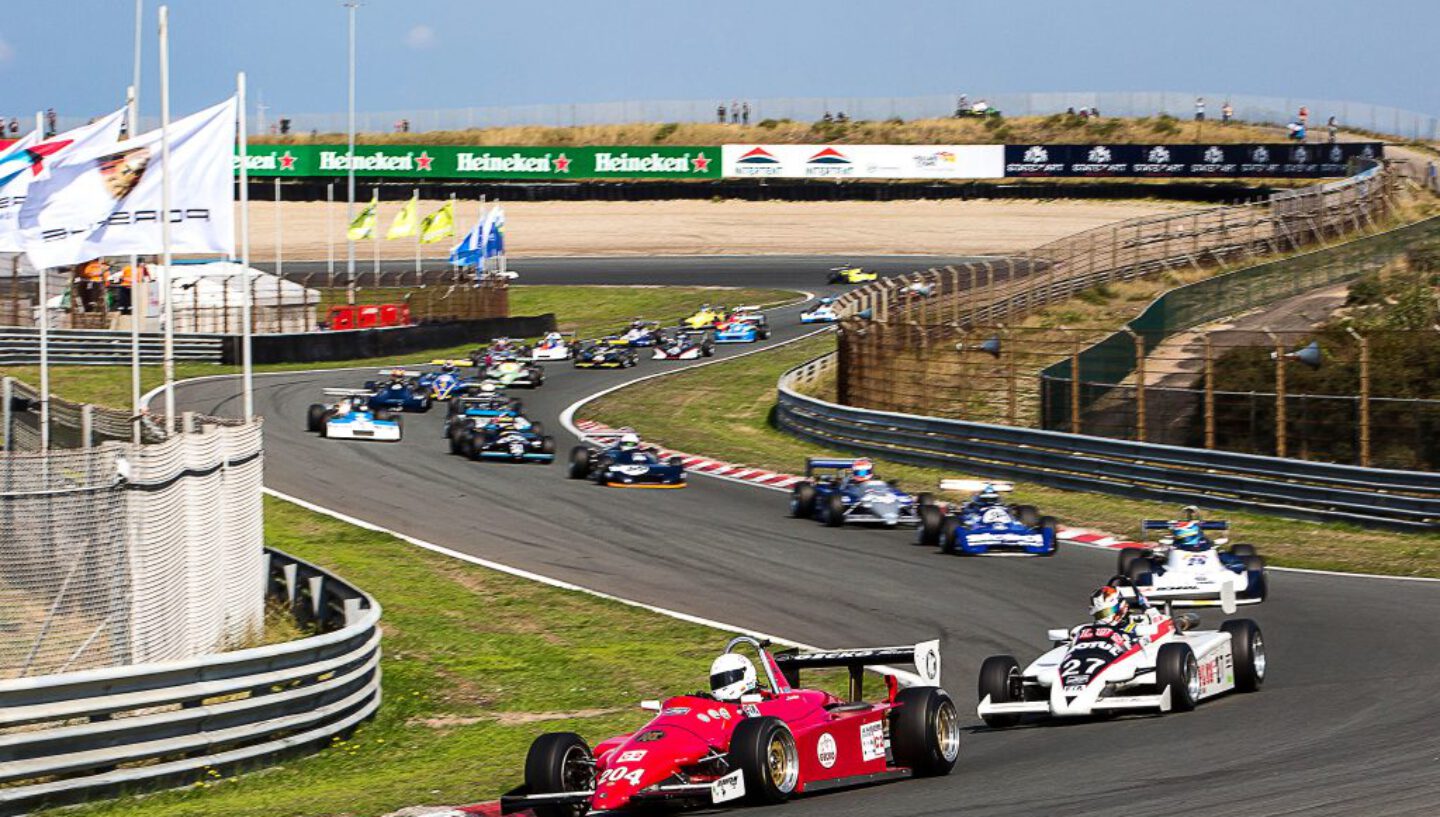 The FIA European Historic Formula 3 European Cup returns for a third time to the Zandvoort circuit in The Netherlands on July 16-18.
FIA Historic Formula 3 European Cup
The FIA Historic Formula 3 European Cup will see cars built and raced between 1971 and 1984 (inclusive) back in action. There will be two categories featured – both for machines up to two-litres. Category 1 is for cars of the 1971-1978 period, while Category 2 will see the more recent 1979-1984 racers. The Cup will be bringing back some legendary racing marques such as Chevron, Ralt, March and Argo to name but a few. The cars were driven in period by equally legendary drivers, including the likes of Elio de Angelis, Ayrton Senna, Nelson Piquet and Alain Prost.
Formula 3 is a category which, in its former days just as today, proves to be the key stepping-stone to Formula 1. The FIA Historic Formula 3 European Cup will be unique celebration of the category, its cars and history, which will grow following the 2018 Historic Grand Prix Zandvoort and its first edition, the same place where the 1978 European Championship first round was held some 43 years ago.
Meet our partners